GaGa Ball Pits Wall Material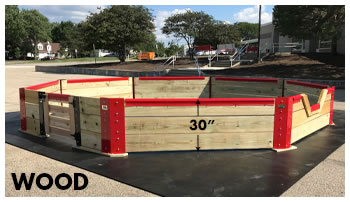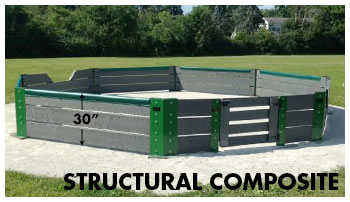 You have some options when it comes the material used that make up the pit wall.  Choose to purchase your wood locally OR purchase Structural Composite Boards from us.
WOOD
You purchase the wood locally. This helps to keep your overall project costs down.
STRUCTURAL COMPOSITE BOARDS
If you need an alternative to wood, we offer Structural Composite Boards at a discounted price when ordered with our bracket systems.  With this option, the boards ship directly to you via LTL Freight.