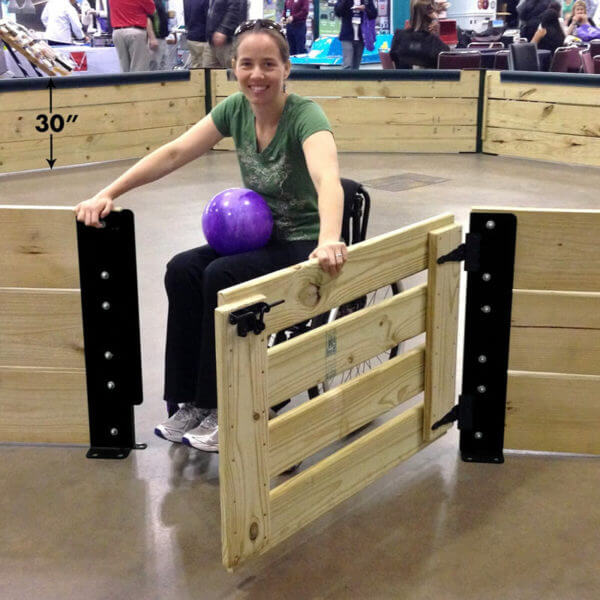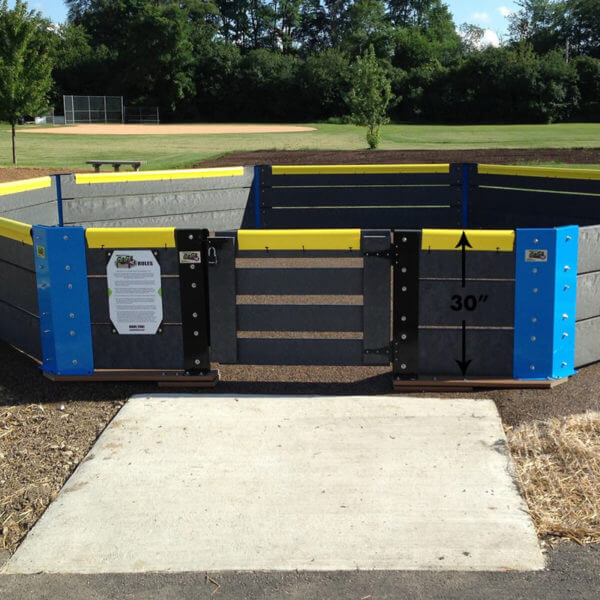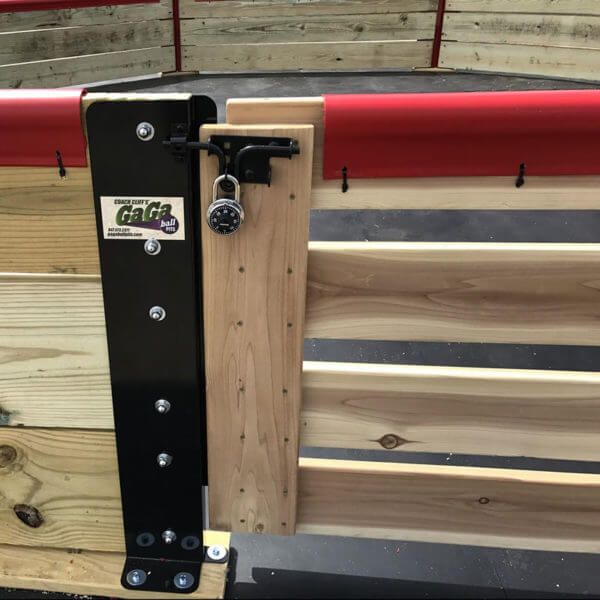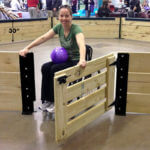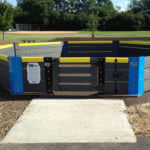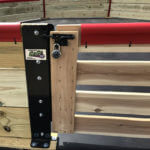 GaGa Ball Pit ADA Doorway
$395.00
Kit includes black jambs, hinges, latch, fasteners and instructions, Door is constructed with natural cedar wood. Compatible with 30H models.
Description
Additional information
Description
Make your GaGa Ball pit accessible to everyone who wants to play and join in on the fun.  It is easy to attach to a new or existing Coach Cliff's GaGa Ball pit.  Our ADA door is intended for disability access only.  We recommend building a cut-out opening on the side opposite the ADA Doorway so the majority of players can use that for constant in/out of the Gaga pit instead of the door.  A template and instructions for the cut-out opening are included with our 30H brackets.  We also suggest padlocking the door when unsupervised and after school hours so it doesn't become a swing.  🙂
Doorway opening is 36″ wide.
Staking fasteners are not included due to the the variety of surfaces the pit can be built upon. Staking or tacking the jambs is recommended. Be sure to choose the best staking fastener for your application.
Works with either of the 30H models.
Includes:
2 powder coated, steel door jambs (right and left)
Available Color: BLACK
Wood door (assembled), using natural cedar lumber
Hinges
Latch
Fasteners
Assembly Instructions
NOTE:  If ordering your GaGa Ball pit with Structural Composite boards, you can have the ADA Doorway made with the same wall material.